How to Unflatten a PDF
When GoodReader previously flattened a file, it may be possible to unflatten* it later. Unflattening will revert all the previously flattened annotations to their original editable state.

Unflattening may not always be possible. Here are examples of such cases:
GoodReader`s Unflattening only works if the file was previously flattened by GoodReader. GoodReader can`t reverse flattening performed by other apps. (We haven`t actually seen a lot of other apps even offering a possibility of Flattening, but still...)
Any editing — annotating or page editing — of previously flattened PDF file permanently kills the possibility of further unflattening.
Secure Photocopy will make any further Unflattening impossible.
The file may have been flattened with the Unflattening is allowed switch in Settings set to OFF.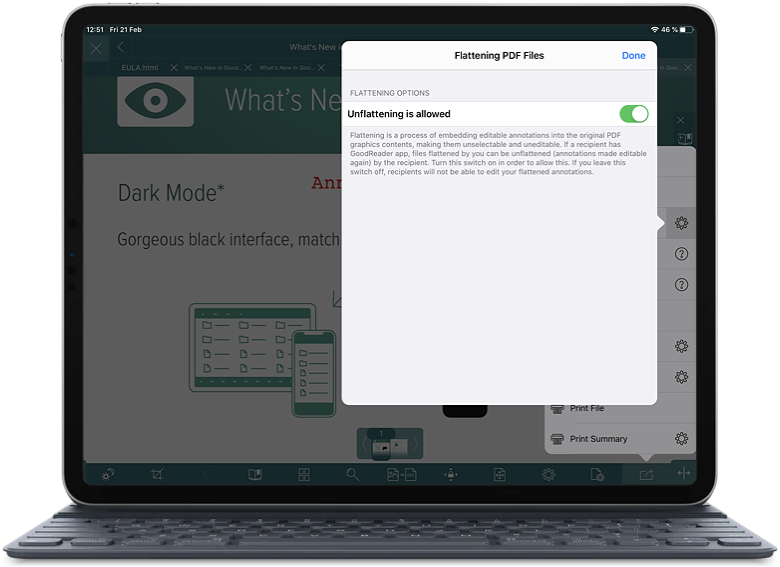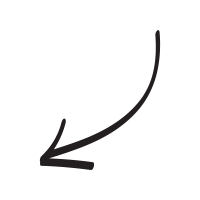 * Unflatten PDF is a part of Pro Pack.
Personal Suggestions for Convenience

Life is Good with Goodreader !!

I have some fantastic suggestions to make this app better in the Big update. What I love about your app is that I could transfer my mixtapes from my computer onto my phone. I use it everyday on my drive to work. It would be a blessing if I could tell Siri which ones to play, or to fast-forward, etc. I wish the the title of my audio file could be visible on my lock screen when it is playing; if you could fix that, that would be Fab!

Thank you so much for your app, keep doing what your doing.
Contact us by e-mail. We're always happy to read your suggestions for improvements and new features, and to answer your questions:
E-mail: support@goodreader.com