Networking: Downloading Files & Folders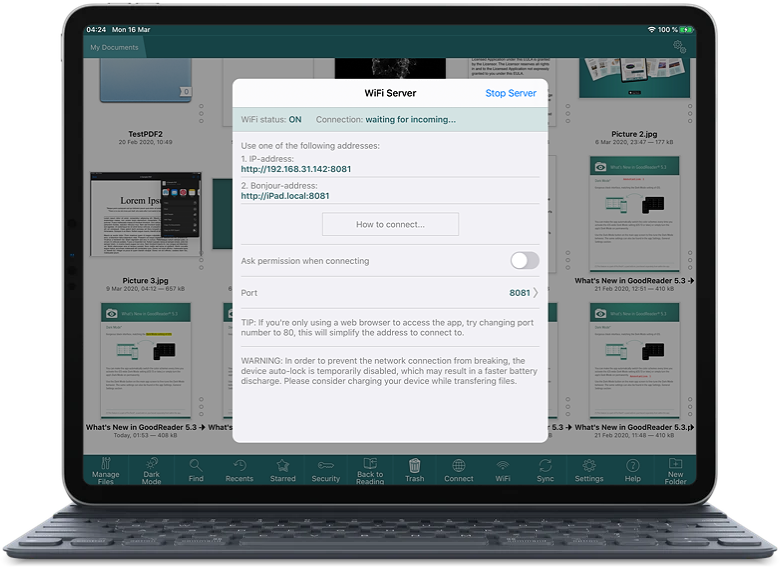 GoodReader offers a variety of ways to import and export files and folders, depending on where your files are located:
For more details, please check our Import Files & Folders article.
Speedy response!

Great update, devs. Still going strong on my aging iPad 2!


One small comment: the tab options make me a little nervous, because the delete button is so close to the duplicate button. Also, in a moment of panic, I`m worried that the words in the confirmation dialog box "Don`t" and "Delete" will look similar enough that I`ll accidentally delete a valuable file. Maybe change "Don`t" to "Please God No!" :)


This app has been the reason my iPad is productive (not just something I let my kids use) since Sept. `12.
Contact us by e-mail. We're always happy to read your suggestions for improvements and new features, and to answer your questions:
E-mail: support@goodreader.com