Finding Text In TXT Files
GoodReader is the best text search software to find text in files stored on your computer and network drives. After you upload a file into our app, you can perform a full-text content search in many types of data, including PDF, Word, Excel, HTML, TXT, and many more.

Press the Search button to open the Find dialog, then enter the text to find, or choose a recently used text.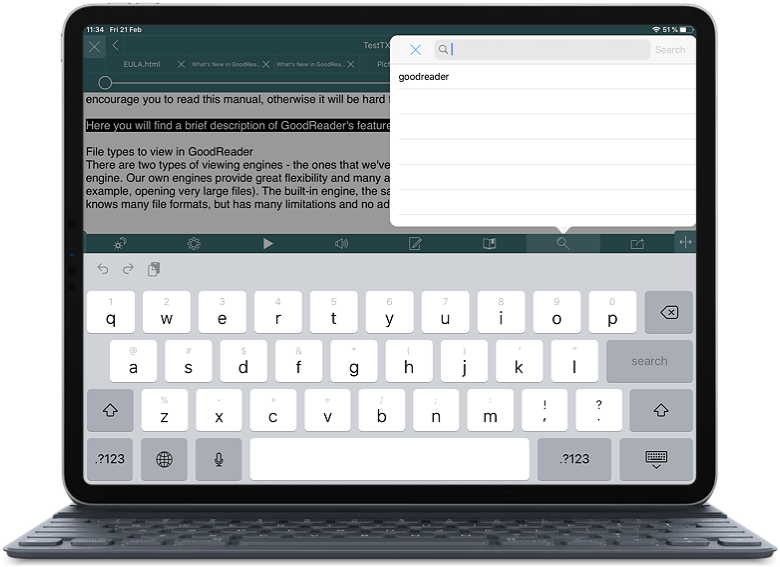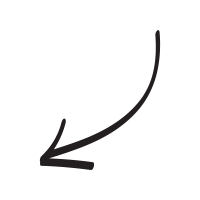 Can Handle Racing Form Details and Fast Pace

The Daily Racing Form is full of tiny detail that needs highlights fast. Notes and arrows to point out standout issues. Color coding to differentiate past efforts. Pass from iPad to iPhone so you can keep the iPad put away, but still be able to reference a horse on the fly. I have been recommending this app. Now that it has held up to the mark-up pace of the Breeder`s Cup, I can truly recommend this if you are in need of a fast working app. One star off for awkward file management and fetch from Dropbox.


Update: this app got me through house hunting, funding and escrow. I don`t know how I could have done it without this app. Thank you!
Contact us by e-mail. We're always happy to read your suggestions for improvements and new features, and to answer your questions:
E-mail: support@goodreader.com